The island is home to a high density of artists and a diverse community that welcomes you throughout the year for festivals, weekly events, workshops, classes, retreats, and guided adventures.
The Gabriola Museum and GERTIE offer themed tours during peak season.
Private tours and self-guided tours are available all year.
Whether you're attending a weekend retreat focused on self-discovery, learning how to make your own cheese, or apprenticing with master builders, Gabriola is the ideal place for expanding your horizons.
Fire Truck Grill
Categories
Restaurants and Pubs Catering Local Food
About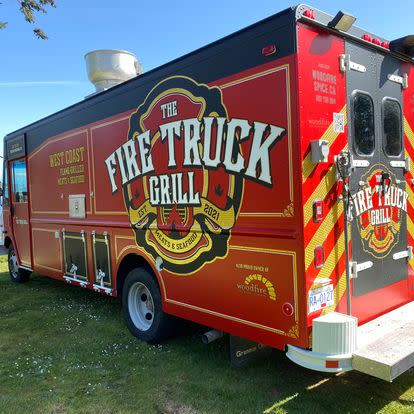 We hope to be open by Friday, May 12th, weather permitting.
We will be open until at least Labour Day weekend.