Getting Here & Getting Around
5 km from downtown Nanaimo, most people access Gabriola via BC Ferries. 
Once you're here, there are 158 kilometres of roads to walk, cycle and drive.
Getting Here
Ferry
BC Ferries runs the ferry between Nanaimo and Gabriola. Foot passengers, bikes and vehicles are all welcome. Find the best times to travel.
Float Plane
Float planes run daily from the south terminal of Vancouver International Airport.
Private Boat
Arriving by boat? We have two marinas and a public wharf to welcome you.
Share the road
There are no sidewalks or bicycle lanes on the island. Ride or walk single file.   Be aware of narrow road sections, poor road conditions, uneven edges and wildlife.  There's lots of deer on this island!
E-bikes are welcome and a common sight on the island!
Electric Cars
An electric car charging station is located in the Madrona Marketplace parking lot on North Road.
Cruise or sail to the southeast end of Gabriola where there are two marinas with docks, fuel and moorage in Silva Bay, and a public wharf with moorage in Degnen Bay.
Radio either marina on VHF 66A and they will assist you into a slip.
Use charts 3475 or 3443. Latitude 49.149965 and Longitude -123.695662.
The Green Bough Studio & Gallery, Zulis Yalte
Categories
Shopping Gifts Arts & Culture Artist Yellow Flag
About
Zulis' art, historically and now explores what is sensed or felt, the interface been the invisible and visible worlds and the magic of nature. It is emerging in increasingly colourful and playful sculptural forms and paintings, more textural. A Welcome and invitation awaits you at The Green Bough to explore the ceramic, sculptural, painting/mixed media and photographic work in the Gallery, in front of the Studio and to wander in Joy's Milagros Memorial Art Garden to view art, or relax on a bench, to contemplate nature.
ART that nurtures, in and outdoors is available in various materials, sizes and pricing.
View some of the work here: https://www.facebook.com/rolloroadart
Open All Year by appointment or Thursday - Saturday 11-4. Check for current events or opening hours on our FaceBook page.
The index code for this business corresponds with our visitor map to help you locate unique Island experiences.
Pick yours up FREE at our Visitor Centre.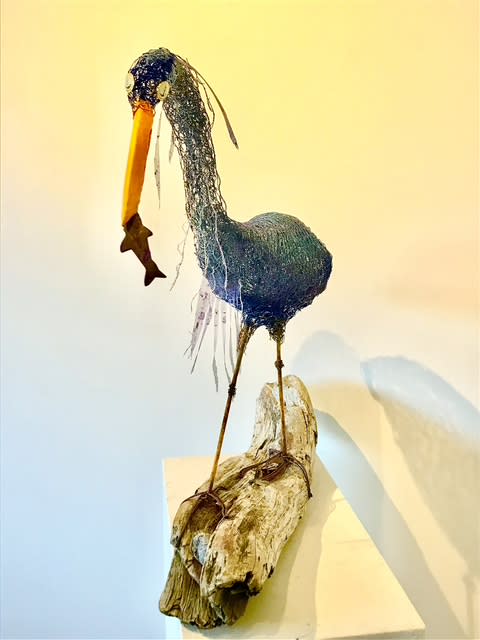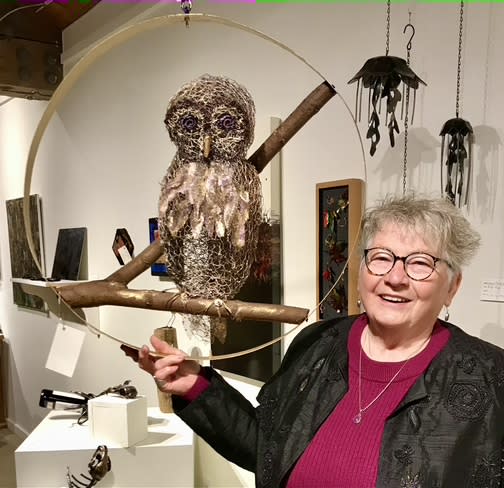 Images